N0LX/pedestrian mobile
This evening, Gary, N5ANF, and I hiked up North Table Mountain overlooking the city of Denver to operate pedestrian mobile. I managed 11 contacts, including two DX: Hawaii and Alberta, Canada with my FT-817 and 17-40 meter EFHW antenna. Note: the radio was on from 3:50 p.m. until around 9:50 p.m. That's six hours on one set of Duracell (2650mAh) NiMH AA batteries! I had a second set but never used them.
Gary and I had an hour-and-a-half QSO with Ron, KD8ID, in Michigan on 17 meters. At one point, Ron reported my QRP signal as 59+5dB! We stayed on 17 meters from 4:00 p.m until 8:00 p.m. local time (2200-0200Z), when we finally switched to 20 meters. As we were leaving to hike down in the dark, the DX from Russia was beginning to come in, but it was time to go. Interestingly, we heard no JAs or ZLs this evening.
Here's my log for the evening. Who says QRP doesn't work at the bottom of a cycle?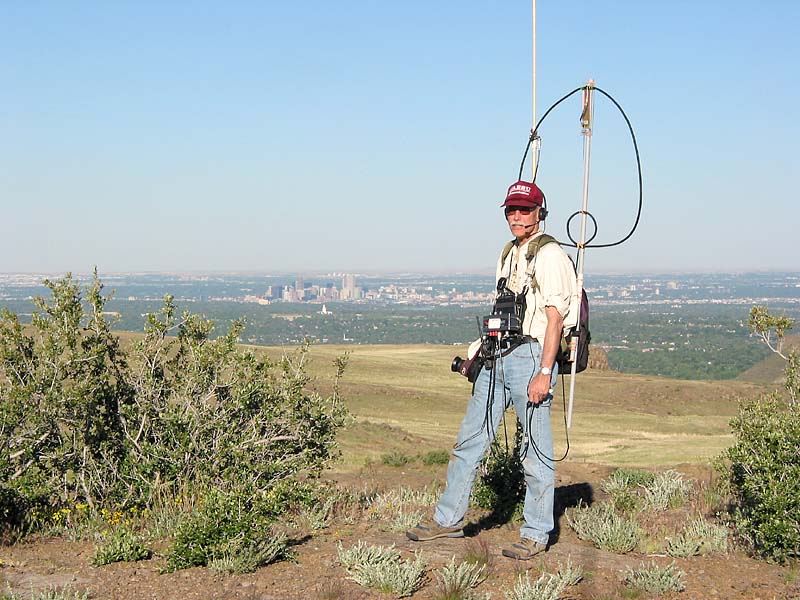 Gary, N5ANF/pedestrian mobile, with Denver, Colorado, in background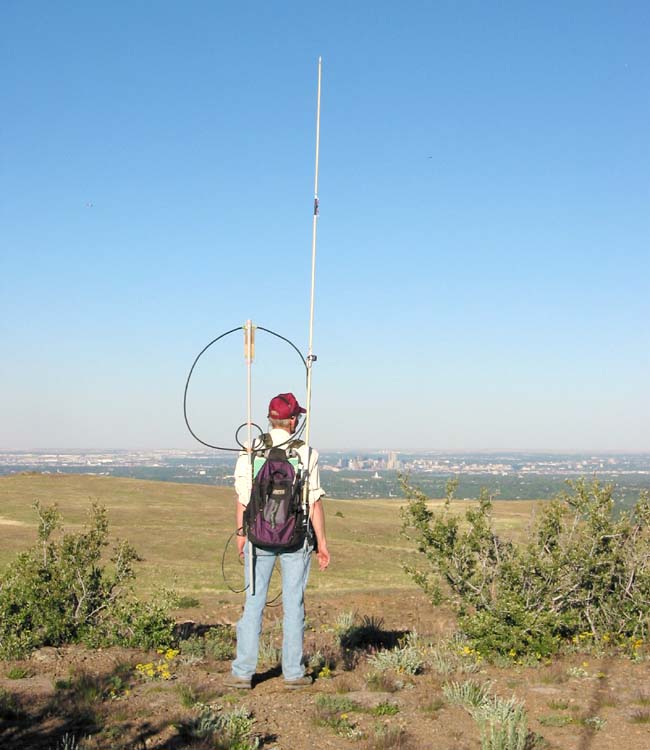 N5ANF and Denver, Colorado

Gary was also running 5 watts from an FT-817. He used a10-foot, helically-wound, off-center-fed dipole. In addition, he was testing a magnetic loop.
.....