Three-Band Vertical Using Toroid Loading Coils
a 20-foot antenna for 20-30-40 meters
7/5/2007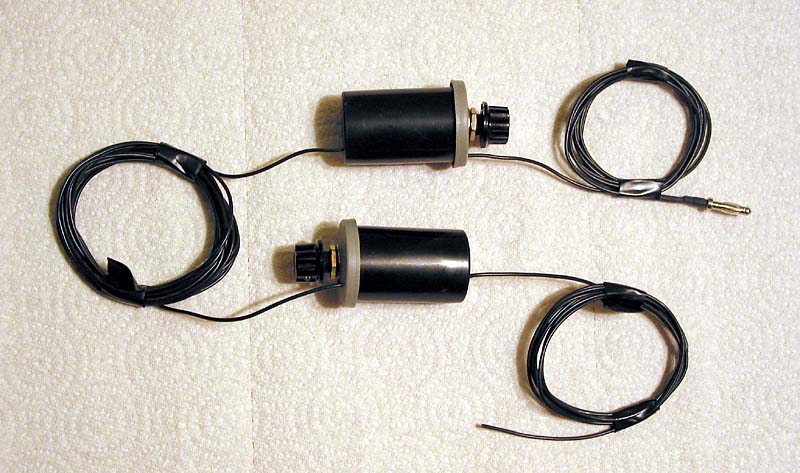 This is an attempt to create a multi-band, end-fed halfwave using toroid cores for winding the loading coils. Normally, I would have used PVC tubing for a coil form, but I wanted to see if I could gain efficiency with the toroids. To change bands, I turn the switches to select the coil tap for the desired band. The antenna is 11.0 feet of #20-ga. stranded wire between the two coils, then 4.5 feet on each end.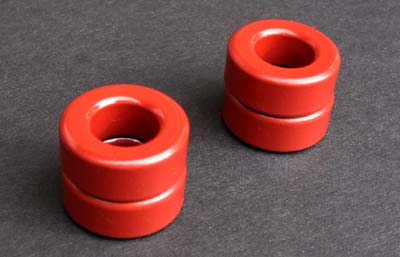 Each coil began with two Amidon T106-2 cores glued together. I used Q-dope as an adhesive.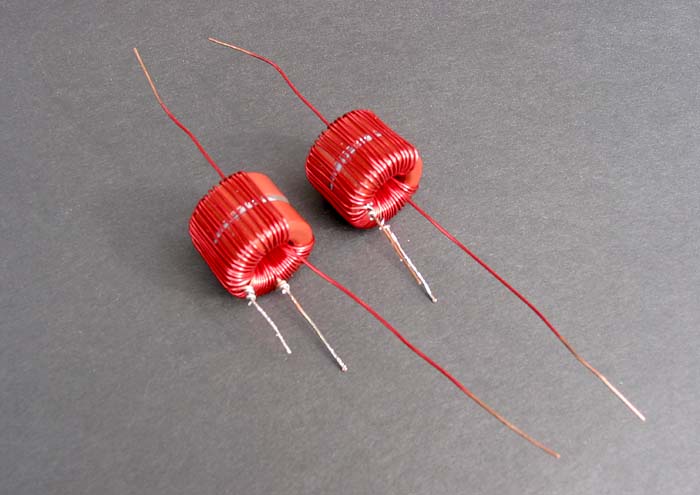 The wire is 20-ga. enamel coated. There are 17 turns for 20 meters, 27 turns for 30 meters, and 40 turns for 40 meters.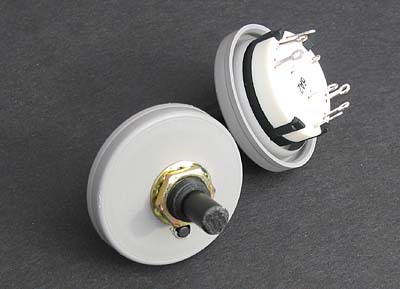 I wanted to keep the coils waterproof, so I mounted them in old Kodak film cans. The coils fit snugly inside the plastic containers. Here you can see the switches mounted in the caps.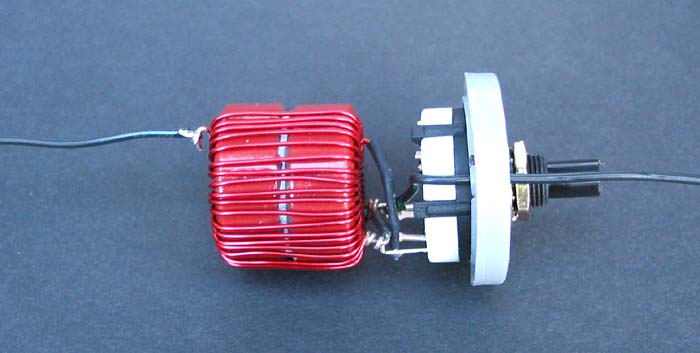 Here is a closeup of the coil/switch wiring.

I was beginning to wonder if everything was going to fit. I finished the antenna at 10:00p.m., tested it with the MFJ antenna analyzer, and found I could achieve 1.0:1 SWR on all bands, but it was too late to fire up the rig in the front yard. Tomorrow I will give it a try in the back yard of Bill, KØZL here in Golden, Colorado. I will update this page with results.


Jake, NØLX
....